Jefferson Security Bank Adds Sara Wasson as Director of Marketing and Community Relations
Published on: March 12, 2018
Gaining Momentum: Jefferson Security Bank Adds Sara Wasson as Director of Marketing and Community Relations
Shepherdstown, WV – Jefferson Security Bank is pleased to announce the addition of Sara Wasson as Director of Marketing and Community Relations, further filling out our team to drive forward and actively manage our growth.
As Director of Marketing and Community Relations for JSB, Wasson will be responsible for a wide variety of marketing related projects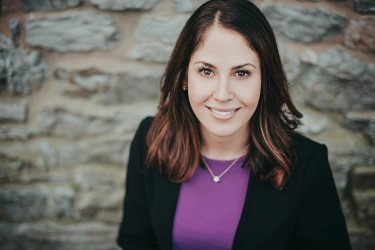 including digital marketing strategy, product marketing programs, communications material and brand management. She will also be the link between the bank and the communities we serve, focusing on community engagement.
"We are thrilled with the addition of Sara to the JSB team." said Jefferson Security Bank CEO, Cindy Kitner. "Sara's marketing experience and knowledge will help drive our brand strategies forward and enhance our market presence."
Wasson brings with her over seven years of experience in marketing and business development. She is a resident of Martinsburg and a graduate of West Virginia University, with a Bachelor's Degree in Marketing and Masters of Business Administration.
Wasson is looking forward to fulfilling her new role at JSB. "I'm extremely eager to contribute to the growth of the bank," she said. "There is something special about this team, and I'm excited for the future direction of JSB."
About Jefferson Security Bank
Jefferson Security Bank is an independent community bank evolving with the needs of the customers and the communities it serves. Serving individuals, businesses and community organizations, Jefferson Security Bank strives to support entrepreneurial efforts within its target markets. Delivering long-term value to its shareholders is at the core of the organization's culture. Jefferson Security Bank is a West Virginia state-chartered bank that was formed and opened for business on May 19, 1869, making it the oldest bank in Jefferson County, West Virginia. Originally chartered as Jefferson Savings Bank, it changed its name to Jefferson Security Bank in 1909. The bank provides general banking services within its primary market area of Jefferson and Berkeley counties in West Virginia and Washington County, Maryland, and in its secondary market of Frederick County, Virginia