Jefferson Security Bank promotes Joe Hronesz to Senior Vice President, Operations and Security Officer
Published on: February 23, 2018
Contact: Sara Wasson
Director of Marketing and Community Relations
Jefferson Security Bank
304-876-9019
swasson@jsb.bank
FOR IMMEDIATE RELEASE: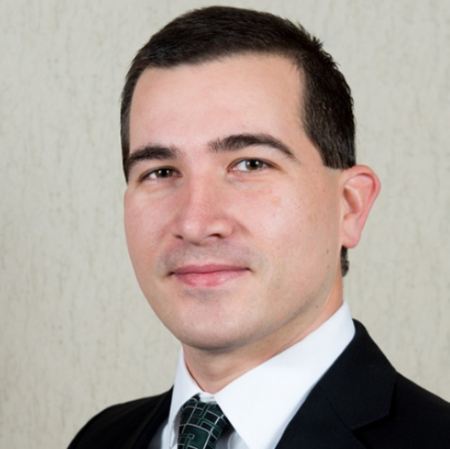 Jefferson Security Bank promotes Joe Hronesz to Senior Vice President, Operations and Security Officer
Shepherdstown, W. VA – Jefferson Security Bank announces the promotion of Joe Hronesz to Senior Vice President, Operations Officer. He has also been named the Bank's Security Officer.
Hronesz has been with JSB for over seventeen years, starting as a teller in 2000. In 2003, he transitioned to Credit Analyst, followed by several promotions which included Loan Operations Manager in 2008, Vice President, Loan Administration in 2012 and Senior Vice President, Credit Administration Officer in 2016.
In his new role as Senior Vice President, Operations Officer, he will oversee the design, enhancement, implementation, reporting and oversight of the bank's deposit and loan servicing operations. Hronesz will also be responsible for taking a leadership role in building and overseeing the bank's systems, processes, workflows and procedures to improve efficiencies.
"Joe has demonstrated a high level of competency and has delivered consistent results in each of his roles," said President and CEO, Cindy Kitner. "We are proud to promote him to a position of increasing responsibility and leadership."
About Jefferson Security Bank
Jefferson Security Bank is an independent community bank evolving with the needs of the customers and the communities it serves. Serving individuals, businesses and community organizations, Jefferson Security Bank strives to support entrepreneurial efforts within its target markets. Delivering long-term value to its shareholders is at the core of the organization's culture. Jefferson Security Bank is a West Virginia state-chartered bank that was formed and opened for business on May 19, 1869, making it the oldest bank in Jefferson County, West Virginia. Originally chartered as Jefferson Savings Bank, it changed its name to Jefferson Security Bank in 1909. The bank provides general banking services within its primary market area of Jefferson and Berkeley counties in West Virginia and Washington County, Maryland, and in its secondary market of Frederick County, Virginia. Visit www.JSB.bank for more information.