Jefferson Security Bank promotes Stephanie Davis to Assistant Vice President, Office Manager
Published on: September 10, 2020

Shepherdstown, West Virginia – Jefferson Security Bank is pleased to announce the promotion of Stephanie Davis to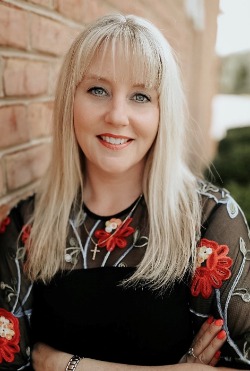 Assistant Vice President, Office Manager at the Main Office located at the corner of Princess and Washington Streets in Shepherdstown, West Virginia. Davis joined Jefferson Security Bank in 2019 as the Office Manager of the Barron Office in Shepherdstown. Prior to joining Jefferson Security Bank, Davis' experience included seven years in banking and twelve years in retail management.
"We are excited to see Stephanie's strong mentoring and training skills have a greater impact within the Bank," said President and CEO,Cindy Kitner. "She has a strong focus on ensuring our team is knowledgeable and devoted to delivering exceptional service to our customers."
In her role as Assistant Vice President, Office Manager, Davis is responsible for effective management of retail banking at the Main Office. Davis will also continue to oversee the branch staff at our Barron Office, as well as our Sharpsburg Office located in Maryland. Her responsibilities will include promoting excellent customer service, developing relationships with existing and new customers and connecting with the community through various civic and other activities.
"I am very excited and honored to be advancing within Jefferson Security Bank," said Davis. "I am committed to representing and promoting Jefferson Security Bank in the community, ensuring operational excellence, and providing superior customer service."
About Jefferson Security Bank
Jefferson Security Bank is an independent community bank evolving with the needs of the customers and the communities it serves. Serving individuals, businesses and community organizations, Jefferson Security Bank strives to support entrepreneurial efforts within its target markets. Delivering long-term value to its shareholders is at the core of the organization's culture. Jefferson Security Bank is a West Virginia state-chartered bank that was formed and opened for business on May 19, 1869, making it the oldest bank in Jefferson County, West Virginia. The bank provides general banking services in Berkeley County and Jefferson County, West Virginia, and Washington County, Maryland. Visit www.JSB.bank for more information.