Jefferson Security Bank Welcomes Amy Channell as Office Manager
Published on: October 4, 2021

Shepherdstown, West Virginia – Jefferson Security Bank is pleased to announce the addition of Amy Channell as the Office Manager of the Shepherdstown and Maryland offices.  In this role, Channell is responsible for managing daily operations and promoting excellent customer service through serving and developing relationships with both existing and new customers. Channell joins JSB with over 20 years of banking experience, including roles as Market Manager and Team Leader.  Channell attended the Virginia Bankers Association Bank Management program at UVA. The three-year program provided specialized training in executive management.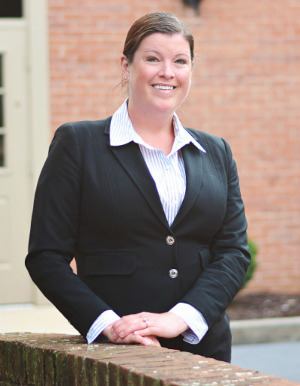 "Amy's background as a multi-talented banker with experience in business banking and team development makes her ideally suited for this important role.  Her energy and focus on solutions will be an asset to JSB and our customers," said Vice President of Retail Banking, Jessica Jacot.  
Born and raised in Rapid City, South Dakota, Amy spent her childhood out West.  At the age of 16, she moved with her parents to Wardensville, West Virginia and has lived in the area ever since.  She enjoys spending time with her husband and three kids, family vacation trips and cooking.
"Banking is my passion, and I enjoy working with customers to help them find the right products and services to match their needs.  I feel grateful to work for a community bank that has such strong roots in the communities we serve," said Channell.
About Jefferson Security Bank
Jefferson Security Bank is an independent community bank evolving with the needs of the customers and the communities it serves. Serving individuals, businesses and community organizations, Jefferson Security Bank strives to support entrepreneurial efforts within its target markets. Delivering long-term value to its shareholders is at the core of the organization's culture. Jefferson Security Bank is a West Virginia state-chartered bank that was formed and opened for business on May 19, 1869, making it the oldest bank in Jefferson County, West Virginia. The bank provides general banking services in Berkeley County and Jefferson County, West Virginia, and Washington County, Maryland. Visit www.JSB.bank for more information.