Jefferson Security Bank Welcomes Sabrina Rebrook as Office Manager
Published on: August 6, 2018

MARTINSBURG, W. Va. (Aug. 6, 2018) – Jefferson Security Bank (JSB) is pleased to announce the addition of Sabrina Rebrook as the office manager of the Martinsburg location.
In this role, Rebrook is responsible for managing daily operations and promoting excellent customer service through serving and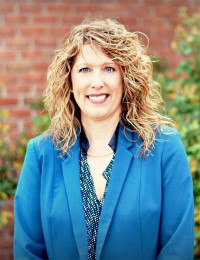 developing relationships with both existing and new customers. Rebrook joins JSB with more than 23 years of local banking experience, serving in various roles including retail loan officer and branch manager.
"We are pleased to welcome Sabrina to our team. Her experience and knowledge of the community are a perfect fit for this position. We are thrilled to have her overseeing the Bank's Martinsburg location," said Cindy Kitner, President and CEO.
Rebrook and her husband, Scot, are residents of Hedgesville, W.Va. She is active in Rotary and volunteers in the community.
"Jefferson Security Bank is known for its commitment to their customers and the community," said Rebrook. "I'm very excited to be part of the JSB team and look forward to getting to know the customers here."
About Jefferson Security Bank
Jefferson Security Bank is an independent community bank evolving with the needs of the customers and the communities it serves. Serving individuals, businesses and community organizations, Jefferson Security Bank strives to support entrepreneurial efforts within its target markets. Delivering long-term value to its shareholders is at the core of the organization's culture. Jefferson Security Bank is a West Virginia state-chartered bank that was formed and opened for business on May 19, 1869, making it the oldest bank in Jefferson County, West Virginia. Originally chartered as Jefferson Savings Bank, it changed its name to Jefferson Security Bank in 1909. The bank provides general banking services within its primary market area of Jefferson and Berkeley counties in West Virginia and Washington County, Maryland, and in its secondary market of Frederick County, Virginia. Visit www.JSB.bank for more information.