Jonathan Agee is a Loan Officer and is located at our office in Martinsburg.  He has been with JSB for 2 years and specializes
in residential mortgages and commercial loans.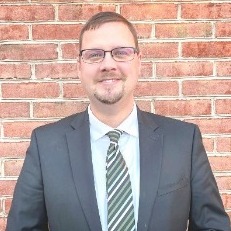 Jonathan is a born and raised native to Berkeley County.  He graduated from Martinsburg High School, Shepherd University, and American Public University earning his Master of Business Administration. Jonathan has spent the past 11 years of his career in lending. Jonathan's advice to anyone looking for a lending solution is to stop in and see a loan officer today. Jonathan enjoys speaking with customers and getting to know how JSB can meet their lending needs. Jonathan is the treasurer for the United Way of the Eastern Panhandle, has been a part of the local Rotary chapter, volunteers with Hedgesville Little League, Independent Bible Church and continues to strive to be a part of our growing community. 
Contact Jonathan