Every day, thousands of people fall victim to fraudulent emails, texts and phone calls from scammers pretending to be their bank. We want to change that by raising awareness and providing best practices for phishing defense.
Jefferson Security Bank is joining banks across the nation to participate in the American Bankers Association's #BanksNeverAskThat Anti-Phishing campaign. The campaign's goal is to empower consumers (you) with knowledge and action steps to protect you and your money from potential harmful attacks.
Learn more at the link below:
Here are a few of the Pro Tips to remember and protect yourself: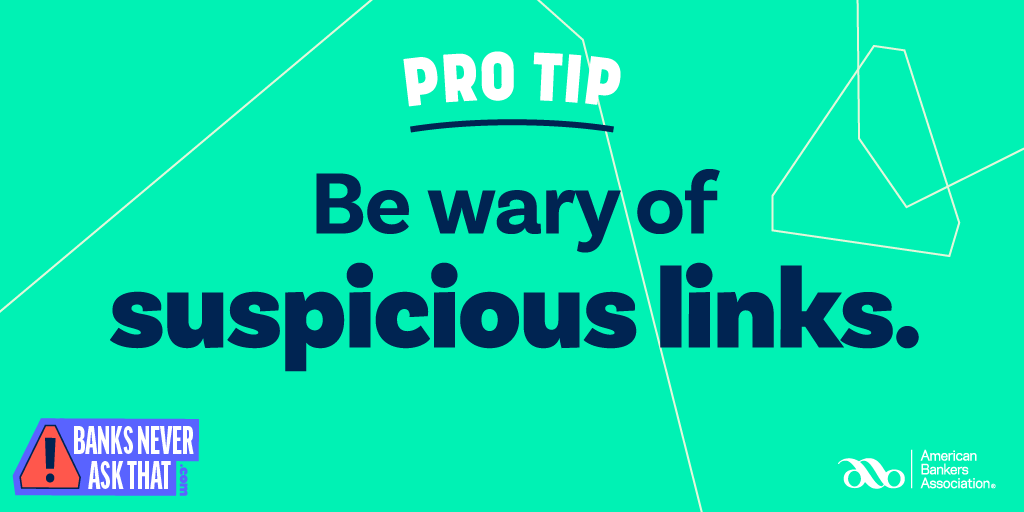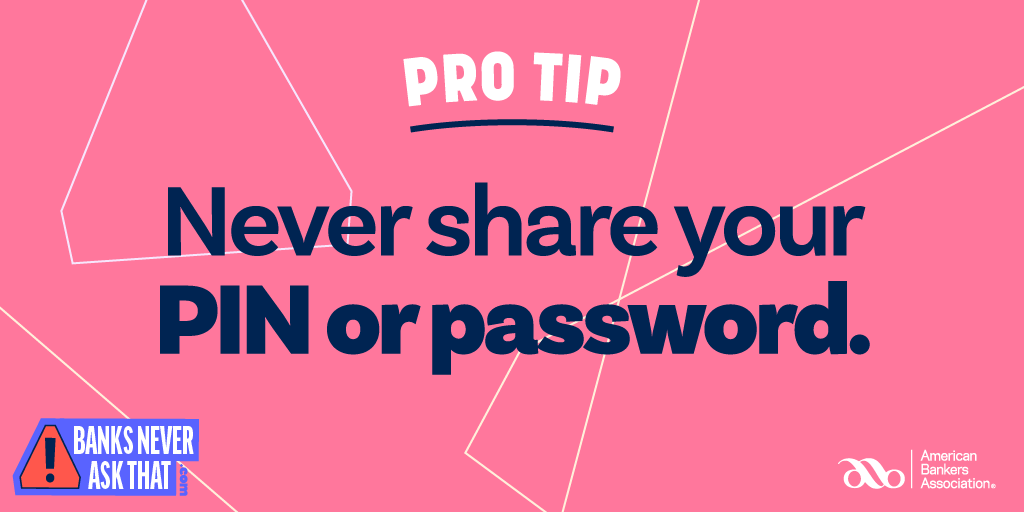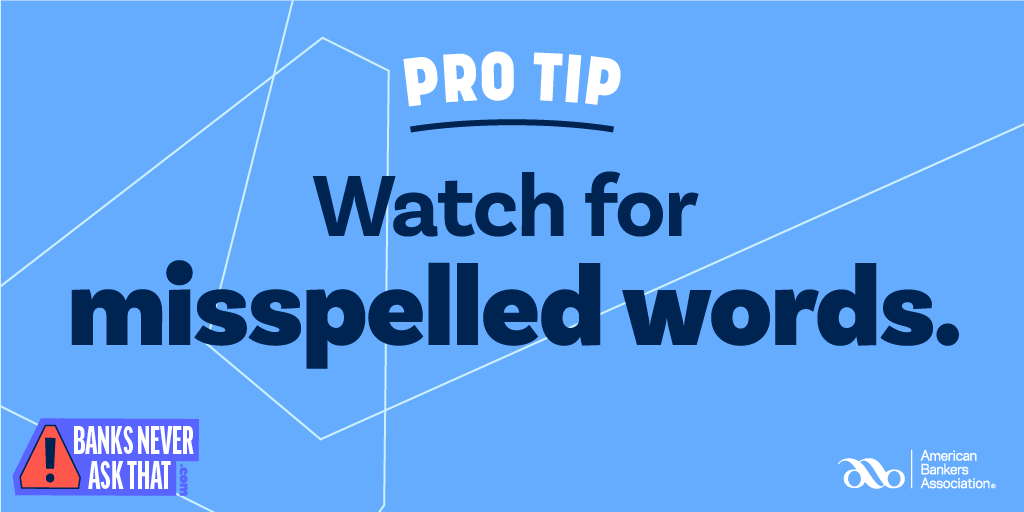 Additional education, resources & news
:
*If you suspect fraudulent activity, contact us immediately!
304-876-9000