Apply for a Credit Card
Visa Credit Cards
JSB offers three types of Visa Credit Cards – Visa, Visa Gold and Visa Business.  Our Visa Credit Cards have no annual fees, no cash advance fees, no balance transfer fees and low fixed rates.  All JSB Visa Credit Cards have the chip technology that helps protect you from potential fraud.  You can access your account information at
www.MyCardStatement.com
.
Rewards Program

JSB automatically enrolls Visa and Visa Gold Credit Card holders in our rewards program at account opening to start earning points right away.  For every dollar you spend with your Visa or Visa Gold Credit Card, you earn one (1) point that can be redeemed for cashback, merchandise or travel.  Once approved, you will receive 1,000 bonus points just for opening your account!  Already have a JSB Visa Credit Card?  Refer your friends and family and receive 1,000 points*, too!  
Visa Business
We offer a competitive fixed rate on our Visa Business Credit Cards that can be in the company's name or in an individual's name.  If you have several employees that you routinely need to make purchases, we can issue multiple cards in individual names for your convenience.
*1,000 points are awarded within the first 30 days of account opening.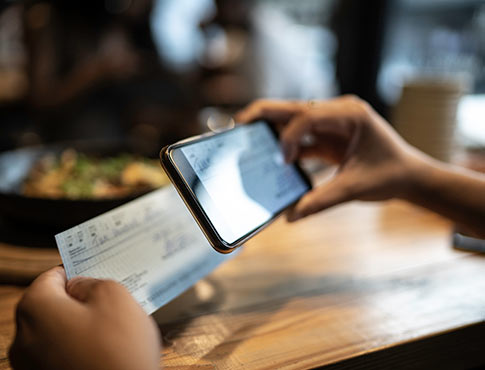 Our mobile app makes it easy for...everything!

Can we tag along, too? Make deposits, transfer
funds and pay bills, right from your mobile
device!