Main Office - Downtown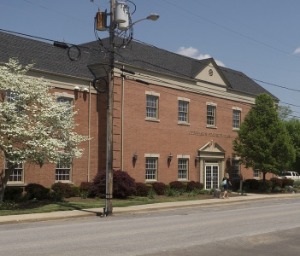 105 East Washington Street
P.O. Box 35
Shepherdstown, WV 25443

Lobby Hours
Mon - Thurs 8:00am - 4:00pm
Fri 8:00am - 6:00pm
Sat 8:00am - 12:00pm

Drive Thru Hours

Mon - Fri 8:00am - 6:00pm
Sat 8:00am - 12:00pm

Walk-Up Hours

Mon - Fri 4:00pm - 6:00pm
Barron Office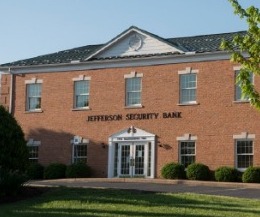 Shepherdstown, WV 25443
Lobby Hours
Monday – Friday 9:00am – 5:00pm
Drive Thru Hours
Monday – Friday 9:00am – 5:00pm

About Our Shepherdstown Branches
JSB has two locations in our original home of Shepherdstown, WV, a charming college town alongside the Potomac River. Our main office, located downtown, has been situated at the intersection of Washington and Princess Streets since 1975. In 1987 we added an addition to reflect the growth of our bank. Overall, JSB is the oldest community bank in Jefferson County.
The Barron Office, JSB's second Shepherdstown location, is on Martinsburg Pike just west of Shepherdstown. We are next to the Shepherdstown Fire Department and across the street from the Maddex Square shopping center.
Both of our Shepherdstown locations feature on-site parking, drive-thru banking and ATM options, and a wheelchair-accessible front entrance. We are proud of our long history of service to the people and businesses of Shepherdstown. Since our founding in 1869, JSB has helped generations of Jefferson County residents buy their first home, save for retirement, and start businesses. Our mission is to be a community bank that partners with our customers to help them meet their goals and improve their lives. We also support our communities through local-decision making and reinvesting profits in the local economy.
As a bank with a focus on building community, JSB participates in numerous local activities and organizations, both as an institution and through the individual efforts of our employees. Some of these causes and programs include the Annual SVFD/John D. Lowe Jr. Memorial Golf Classic, which supports our neighboring fire department; Shepherd University activities and students; the annual Duck Buck Race for Shepherdstown Elementary students, and many other charitable events. We also cheer for the Rams and our WVU Mountaineers!
Visit us in Shepherdstown or
give us a call
to learn how we can enhance your financial life.