Jefferson Security Bank Announces the Election of Two New Board Members
Jefferson Security Bank Announces the Election of Two New Board Members, Archibald R. Hoxton IV, CFP and Kelvin L. Upson
Published: June 3, 2022
Contact: Jenna Kesecker, CPA, Executive Vice President and Chief Financial Officer, 304-876-9016

Shepherdstown, West Virginia – Jefferson Security Bank (OTC Pink: JFWV) announced the election of new independent directors Archibald R. (Rob) Hoxton IV, CFP and Kelvin L. Upson.  The Board of Directors regularly evaluates its composition to ensure it includes the appropriate skills, experience and perspective necessary to drive growth for the Bank's shareholders.
"We are pleased to welcome Rob and Kelvin to the Board of Directors. Their extensive experience, knowledge and expertise will be a significant asset to the Board, and we look forward to working with them to provide collective strategic guidance in support of the Bank's mission," said Frederick Parsons, Chair of the Board of Directors. "They join us at an exciting time with a Board and management team committed to achieving outstanding performance and building shareholder value."
Mr. Hoxton brings to the Board 30 years of experience in financial planning with more than 20 years as a Certified Financial Planner (CFP). Mr. Hoxton is currently the managing member of Hoxton Planning & Management LLC, which is a Shepherdstown based investment advisory firm. Mr. Hoxton served as Vice President, Head of Office in Shepherdstown for Goldman Sachs PFM from April 2016 through March 2022. Mr. Hoxton is co-founder of The Center for Financial Education at Shepherd University.
Mr. Hoxton graduated from North Carolina State University with a Bachelor of Arts in English and earned the designation of Certified Financial Planner from the College for Financial Planning. Mr. Hoxton lives in Shepherdstown, WV with his wife Mary-Logan and dog Muffin.
Mr. Upson is a Senior Cybersecurity Professional and Engineer and a Combat Veteran with 24 years of senior military leadership and management.  Mr. Upson is an industry Certified Information Security Manager with over six years of systems engineering and cybersecurity expertise as a Senior Defense Contractor with the Department of Defense. Mr. Upson is currently the Cyber Supply Chain Risk Management Engineering Lead for Vertex Company and has held a senior cyber engineering role at Raytheon since 2016. Mr. Upson is also a Certified Advanced Instructor with University of Phoenix, where he has taught courses over the past 20 years in the areas of operating systems, networking, network defense and cybersecurity.
Mr. Upson earned a Bachelor of Science degree in Computer Science from the United States Naval Academy, a Master of Science in Systems Engineering from the Naval Postgraduate School and is a Certified Information Security Manager (CISM). Mr. Upson lives in Charles Town, WV with his wife Jill, son DJ, dog Tiki, cat Bigly and snake Zeus.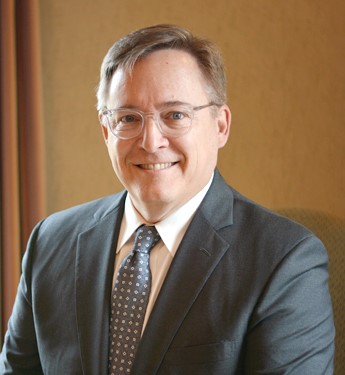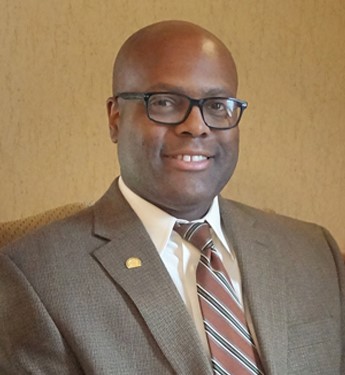 Archibald R. (Rob) Hoxton IV, CFP                                                                           Kelvin L. Upson
About Jefferson Security Bank 
Jefferson Security Bank is an independent community bank evolving with the needs of the customers and the communities it serves. Serving individuals, businesses and community organizations, Jefferson Security Bank strives to support entrepreneurial efforts within its target markets. Delivering long-term value to its shareholders is at the core of the organization's culture. Jefferson Security Bank is a West Virginia state-chartered bank that was formed and opened for business on May 19, 1869, making it the oldest bank in Jefferson County, West Virginia. The bank provides general banking services in Berkeley County and Jefferson County, West Virginia, and Washington County, Maryland.  Visit www.JSB.bank for more information
This press release may contain forward-looking statements, as defined by federal securities laws, which may involve significant risks and uncertainties.  The statements are based on estimates and assumptions made by management in conjunction with other factors deemed appropriate under the circumstances.  Actual results could differ materially from current projections. 
Offices:                      
105 East Washington Street, Shepherdstown, WV  (304-876-9000)
7994 Martinsburg Pike, Shepherdstown, WV  (304-876-2800)
873 East Washington Street, Suite 100, Charles Town, WV   (304-725-9752)
277 Mineral Drive, Suite 1, Inwood, WV   (304-229-6000)
1861 Edwin Miller Boulevard, Martinsburg, WV   (304-264-0900)
103 West Main Street, Sharpsburg, MD   (301-432-3900)