Jefferson Security Bank hires Gregory Adkins as Senior Vice President, Chief Credit Officer
Published: June 13, 2023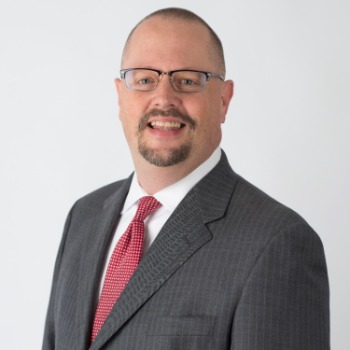 Jefferson Security Bank is pleased to announce the addition of Gregory Adkins as Senior Vice President, Chief Credit Officer.  In this role, Adkins will manage the credit function, including credit administration and credit risk management. He will also oversee special assets, loan processing, and loan servicing.
He has an extensive background in sales, human resource management, corporate finance, bank credit administration, lending operations, strategic management, project management, and risk management.  He has developed and designed bank infrastructures and served in a number of senior roles such as Chief Executive Officer, Chief Financial Officer, and Chief Credit Officer.
His career began in public accounting at Ernst & Young, where he advanced within the company over six years. He then spent 13 years developing and executing senior level policies, procedures, and strategic initiatives for Wesbanco. Adkins also led a successful startup, providing financial consulting to various clients. He then joined Arnett & Foster, PLLC, where he provided consulting, auditing, risk management, and controller services to financial institutions.
He also served as SVP, Chief Credit Officer for Clear Mountain Bank for 10 years where he continued to strengthen, lead, develop, and manage bank functions, policies, procedures, and strategic direction. Following his time with Clear Mountain Bank, he served as a consultant at both Dixon Hughes Goodman and IntelliCredit.
During his career, Adkins also spent time teaching accounting, finance, and investment courses at Fairmont State University. He is also an active community member having served on the Region VI Workforce Development Board in Preston County, WV; as a committee member of United Way; and a board advisor for Caritas House. Adkins also served on mission trips to Zimbabwe, South Africa, and Guatemala.
Adkins earned Master's degrees in Accounting and Theological Studies from Liberty University and a Bachelor's degree in Accounting from West Virginia State College.
"I am blessed to have had all of my professional experiences," said Adkins, "I value building relationships while problem solving and leading efforts that create win-win solutions." He enjoys reading, playing tennis, and being outdoors.
"We are excited to welcome Greg to our team.  His expertise and experience will provide the leadership and vision to develop and execute credit policies and processes that align with and support our strategic initiatives," said Cindy Kitner, President and Chief Executive Officer.
About Jefferson Security Bank
 Jefferson Security Bank is an independent community bank evolving with the needs of the customers and the communities it serves. Serving individuals, businesses and community organizations, Jefferson Security Bank strives to support entrepreneurial efforts within its target markets. Delivering long-term value to its shareholders is at the core of the organization's culture. Jefferson Security Bank is a West Virginia state-chartered bank that was formed and opened for business on May 19, 1869, making it the oldest bank in Jefferson County, West Virginia. The bank provides general banking services in Berkeley County and Jefferson County, West Virginia, and Washington County, Maryland.