Jefferson Security Bank Welcomes Christopher Deaner as Office Manager
Published on: May 19, 2022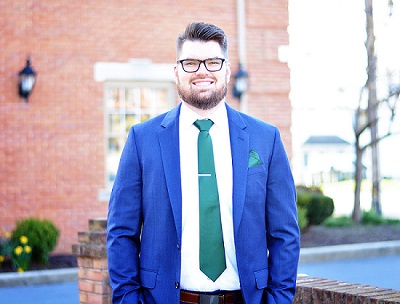 Shepherdstown, West Virginia – Jefferson Security Bank is pleased to announce the addition of Christopher Deaner as the Office Manager of the Shepherdstown Office. In this role, Deaner is responsible for managing daily operations and promoting excellent customer service through serving and developing relationships with both existing and new customers.
Deaner attended West Virginia University where he double majored in business and communication with a focus on sociology. Deaner brings to this position over five years of experience in banking with a focus on customer service. Prior to joining JSB, he was the Branch Manager at another local bank. Deaner also owned and operated a small business until April of 2017. Deaner's entrepreneurial and management experiences provide a strong background for his new role.
"Joining the JSB team, I am most excited to continue working to achieve the vision and make JSB the bank of choice in the communities we serve," said Deaner.
A native of the eastern panhandle, Deaner grew up in Hedgesville, WV and currently lives in Martinsburg with his wife, child, and two dogs. He is an active member of a group he and his college friends created called, Constant Collab. Constant Collab is a group that brings together financial industry experts and anyone looking to learn more about finance. In his free time, he enjoys all things computers.
 "We are thrilled to have Chris join the JSB family. His work ethic and desire to enhance people's lives makes him an excellent addition to our team," said Vice President of Retail Banking, Jessica Jacot.
About Jefferson Security Bank
Jefferson Security Bank is an independent community bank evolving with the needs of the customers and the communities it serves. Serving individuals, businesses and community organizations, Jefferson Security Bank strives to support entrepreneurial efforts within its target markets. Delivering long-term value to its shareholders is at the core of the organization's culture. Jefferson Security Bank is a West Virginia state-chartered bank that was formed and opened for business on May 19, 1869, making it the oldest bank in Jefferson County, West Virginia. The bank provides general banking services in Berkeley County and Jefferson County, West Virginia, and Washington County, Maryland. Visit www.JSB.bank for more information.