Jefferson Security Bank Welcomes Jessica Jacot as Vice President of Retail Banking
Published on: March 13, 2018
Jefferson Security Bank Welcomes Jessica Jacot as Vice President of Retail Banking
Shepherdstown, W. VA – Jefferson Security Bank is pleased to announce the addition of Jessica Jacot as the Vice President of Retail Banking. Jacot is responsible for leading business development efforts, managing all aspects of the deposit sales strategy, and driving branch performance and customer satisfaction.
"Jessica brings a very strong community banking background and commitment to success," said President and CEO, Cindy Kitner.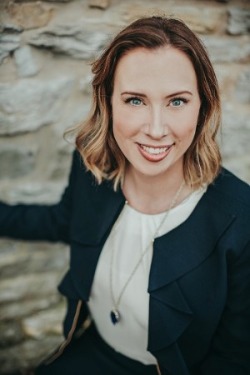 "Jessica's experience with the local community will serve our customers well, and we are proud to welcome her to our team."
Jacot brings with her 17 years of banking experience, with 14 of those years in retail management. Prior to joining JSB, Jacot was the Vice President, Market Manager for Summit Community Bank in Martinsburg.
A lifelong resident of Berkeley County, Jacot lives in Martinsburg with her husband Don and two children. She is a member of the Martinsburg-Berkeley County Chamber of Commerce, as well as a Martinsburg Sunrise Rotary Member. Jacot attends Airborne Church in Martinsburg and enjoys volunteering for the community in her spare time.
About Jefferson Security Bank
Jefferson Security Bank is an independent community bank evolving with the needs of the customers and the communities it serves. Serving individuals, businesses and community organizations, Jefferson Security Bank strives to support entrepreneurial efforts within its target markets. Delivering long-term value to its shareholders is at the core of the organization's culture. Jefferson Security Bank is a West Virginia state-chartered bank that was formed and opened for business on May 19, 1869, making it the oldest bank in Jefferson County, West Virginia. Originally chartered as Jefferson Savings Bank, it changed its name to Jefferson Security Bank in 1909. The bank provides general banking services within its primary market area of Jefferson and Berkeley counties in West Virginia and Washington County, Maryland, and in its secondary market of Frederick County, Virginia