Jefferson Security Bank Welcomes Mary Álvaro to the New Role of Community Impact Coordinator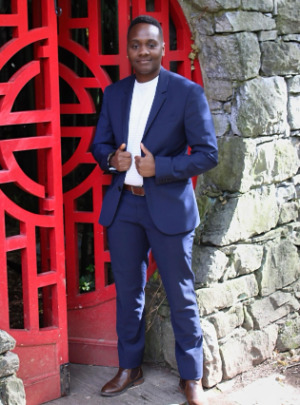 Shepherdstown, W. VA – Mary Álvaro has joined the team at Jefferson Security Bank as the Community Impact Coordinator.  In this role, Álvaro is responsible for developing, fostering and maintaining collaborative partnerships focused on enhancing resources and opportunities that encourage meaningful community engagement.  Álvaro is also responsible for executing the Bank's marketing initiatives and strategies.
Álvaro's extensive experience includes team leadership, mentorship and higher education. Her involvement in The Federal TRIO program and collegiate career development has provided a strong foundation that will further enhance the Bank's commitment to intentional community outreach and financial literacy.  
"We are fortunate to have Mary join our team. Her expertise in community engagement and forward-thinking strategies will allow her to amplify our community impact and lead strategic efforts for growth," said President and CEO, Cindy Kitner.  
In addition to her professional experience, Álvaro also serves as a board member for Court Appointed Special Advocates (CASA) of the Eastern Panhandle where she is the chair of the Program Development committee and a member of the Finance committee.  Álvaro earned a Bachelor of Science Degree in Exercise Science and a Masters of Science Degree in Counseling and College Student Personnel from Shippensburg University of Pennsylvania.  Álvaro is currently pursuing a Doctor of Philosophy Degree in Educational Leadership from Liberty University in Virginia.
Mary has a passion for life-long learning and will never pass up an adventure. Mary enjoys sports, stand-up comedy and deep-fried sushi. She currently resides in Winchester, Virginia with her wife, Melissa.
"I am excited to come to work every day and continue the amazing work JSB does in the community," said Álvaro. "I am very proud of my education and experiences. I feel privileged to have a position where my skills are called upon for the greater good of the community."