Jefferson Security Bank Welcomes Renee Pifer as Office Manager
Published on: September 24, 2020

Shepherdstown, West Virginia – Jefferson Security Bank is pleased to announce the addition of Renee Pifer as the Office Manager of the Martinsburg location. In this role, Pifer is responsible for managing daily operations, promoting excellent customer service and developing relationships through active involvement in the community. Pifer joins JSB with over five years of community ban
king experience. She attended the West Virginia School of Banking in Charleston and is a 2020 graduate of Leadership Berkeley.


"Renee has a strong understanding of what makes a great community bank and her passion for giving back pairs perfect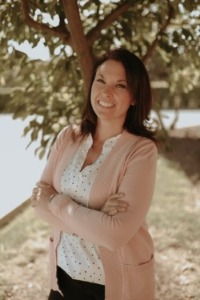 ly with JSB'smission," said Vice President of Retail Banking, Jessica Jacot.
A graduate of Musselman High School, Renee and her husband have three children and two dogs. Pifer is currently the Secretary of the board for Community Alternatives to Violence, Secretary for Musselman Soccer Boosters, and a Berkeley Senior Services board member. In addition to these board positions, Pifer is also a committee member of Puttin' for Panhandle Home Health a
nd a weekly volunteer at Horses with Hearts.
"I am thrilled and honored to be joining the JSB team and their commitment to our community and exceptional customer service," said Pifer. "I am looking forward to using my past experience to contribute to the growth and success of the bank and my team. I am excited to get to know our customers and serve our community."
About Jefferson Security Bank
Jefferson Security Bank is an independent community bank evolving with the needs of the customers and the communities it serves. Serving individuals, businesses and community organizations, Jefferson Security Bank strives to support entrepreneurial efforts within its target markets. Delivering long-term value to its shareholders is at the core of the organization's culture. Jefferson Security Bank is a West Virginia state-chartered bank that was formed and opened for business on May 19, 1869, making it the oldest bank in Jefferson County, West Virginia. The bank provides general banking services in Berkeley County and Jefferson County, West Virginia, and Washington County, Maryland.