Jessica Leonard Joins Jefferson Security Bank as Office Manager
Published on: October 14, 2021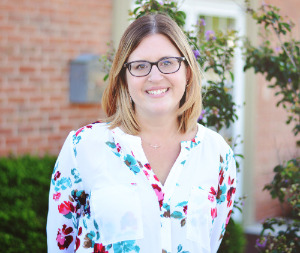 Shepherdstown, W. VA – Jefferson Security Bank is excited to announce the addition of Jessica Leonard as the Office Manager of the Charles Town office.  Leonard will be responsible for managing daily operations and promoting excellent customer service through serving and developing relationships with both existing and new customers. Leonard brings over 10 years of banking experience, including roles as Senior Relationship Adviser and Residential Loan Originator.  Leonard earned a Bachelor of Science Degree from Frostburg State University and has attended many specialized trainings including Principles of Banking and Consumer Lending.

"We are excited to welcome Jessica to the JSB team and look forward to her driving our customer-focused retail strategy," said Vice President of Retail Banking, Jessica Jacot. "Her vast experience and forward-thinking approach will be a great asset to our team."
Leonard has been a resident of Berkeley County since 2012.  She enjoys spending time with her husband Craig, two dogs and three cats. Leonard is a Board Member with United Way, a 2020 Leadership Berkeley Graduate, and serves as a committee member for Puttin in the Panhandle.
"I am thrilled to have the opportunity to join the JSB family. I look forward to working with our customers to find solutions to all their banking needs and help my team grow. I am honored to work for a community oriented bank that aligns with my values," said Leonard.
About Jefferson Security Bank
Jefferson Security Bank is an independent community bank evolving with the needs of the customers and the communities it serves. Serving individuals, businesses and community organizations, Jefferson Security Bank strives to support entrepreneurial efforts within its target markets. Delivering long-term value to its shareholders is at the core of the organization's culture. Jefferson Security Bank is a West Virginia state-chartered bank that was formed and opened for business on May 19, 1869, making it the oldest bank in Jefferson County, West Virginia. The bank provides general banking services in Berkeley County and Jefferson County, West Virginia, and Washington County, Maryland. Visit www.JSB.bank for more information.