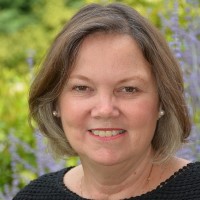 Vonda Miller is a loan officer at our Inwood branch. She has been an associate with JSB for over 16 years and has more than 40 years of experience as a lender.
Vonda specializes in mortgage, construction and commercial loans; she is dedicated to helping individuals in the Inwood area find the financing solution for their needs. She finds that building solid banking relationships with customers and watching them achieve their goals is the most rewarding part of being a lender. For anyone who is looking for a loan, Vonda encourages them to take their time, think it through and ask your lender questions to ensure that you understand the lending process.
Vonda attended Potomac State College majoring in Business and Marketing. She also attended West Virginia School of Banking and Virginia School of Banking. She is a longtime resident of West Virginia and has lived in Berkeley County for 35 years. She loves spending time with her husband, Steve, and their two wonderful daughters. Vonda loves her community and enjoys planning events and volunteering her time for several local organizations. She is a member of the Mountain State Apple Harvest Board and the Martinsburg Rotary Club.
Contact Vonda

Want to connect with Vonda? Contact her today to discuss your financing needs!