At JSB, we understand that time is money. Our remote deposit system serves business owners and individual banking customers. Using a technology that captures the digital image of a check via your mobile device, JSB lets you deliver your deposits quickly to keep your cash flowing faster.
Remote Deposit Capture (For businesses) You're busy running a business. So quit crafting your day around traditional banking hours. Deposit your money anytime, anywhere. To learn more about this service, please contact a branch manager.
Remote Deposit Anywhere*
(For Individuals) Our banking customers can take a picture and upload a deposit using the
JSB mobile app
. Make your own banking hours, and get your money on the go. Have questions? Please contact a branch manager to learn more.
*Read below for details and requirements pertaining to Remote Deposit Anywhere:
Deposits must be made before 3:00 PM Eastern Time on a business day for same day credit.
Deposit limits are $25,000.00 per day and $25,000.00 per item. No monthly deposit limits.
No limit to the number of checks per day.

The image must be legible and contain images of the front and back of the check.

Checks must be endorsed as follows in order to be approved for deposit: "For Remote Deposit Anywhere Only, Jefferson Security Bank account #"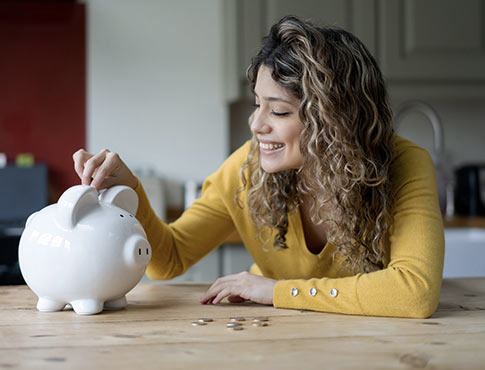 Saving Accounts.
With any savings account, the best time to start saving is always now! Get started with a savings account and start planning your future today.