Jefferson Security Bank offers Zogo, a gamified financial literacy app
According to a survey from the National Financial Educators Council, a lack of personal finance knowledge costs an estimated average of $1,389.06 per individual, or $352 billion total in the U.S. each year.  Additionally, nearly 20 percent of respondents said they lost over $2,500 last year due to gaps in knowledge and more than half (53 percent) of adults say thinking about their financial situation makes them anxious.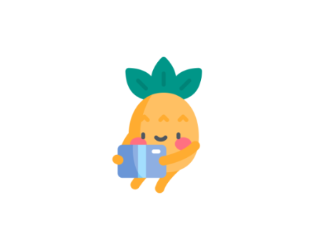 Financial literacy is a critical part of the journey towards financial freedom.  Jefferson Security Bank is excited to provide our community with the tools they need to build a bright financial future - a goal we can work toward together. Zogo is a gamified financial literacy app that helps users learn the basics in a fun and rewarding way dedicated to increasing financial knowledge.
The app, which was developed by a group of Duke University students, guides its users through 300+ bite sized financial education

al modules.  All of Zogo's content meets the national standards for financial literacy!  As users successfully answer questions, they accumulate pineapples that they can redeem for gift cards (and other rewards).
About Zogo
Zogo is a financial technology company based in Durham, N.C. that works to inspire the underbanked to become financially savvy.  Zogo helps financial institutions connect with Gen Z and young millennials by teaching fundamentals through its app that pays users to learn.  Zogo's app has won numerous industry accolades, including "Best of Show" at Finovate Fall 2019 and NACUSO 2019 Next Big Idea Competition.  Key investors and advisors include Techstars, former CEO of Sageworks, and faculty from Duke University.  To learn more, visit
www.zogofinance.com
or @ZogoFinance on Twitter.
Start learning and earning TODAY - simply download the Zogo app from your mobile app store and enter the 'JSB' access code!