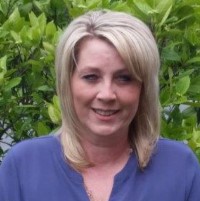 Christine Weber is a Mortgage Loan Officer at our Main Office in Shepherdstown. She has been an associate with JSB since 2014 and has over 20 years of lending experience, including auto, dealer, personal and real estate loans.
Christine specializes in mortgage loans and is dedicated to helping individuals in Shepherdstown and beyond find the right financing solution for their needs. Christine believes that her role as a lender is rewarding because it enables her to help people. She truly enjoys talking with people and getting to know them. It is her job to listen to what their wishes are, explain their options, answer questions, and guide them through the loan process. Sometimes, she is able to present a lending option that her customer had not previously considered. It is gratifying when she is able to help a customer save money, because we all know how important it is to save money.
Her advice to potential customers is simple: When you are looking for a loan, be sure to research your options, spend time talking with a lender that will listen to your concerns and help guide you with suggestions, and ask questions until you are comfortable with the decision that you're making.
A longtime West Virginia resident, Christine has lived in Hedgesville for the past 30 years. She loves spending time with her husband of 18 years and their five beautiful children. They enjoy spending time outdoors, working in the yard and gardening. She has spent time volunteering locally with the Boy Scouts and Girl Scouts and is a member of the American Legion Women's Auxiliary.
Contact Christine
Want to connect with Christine? Contact her today to discuss your mortgage & personal financing needs!