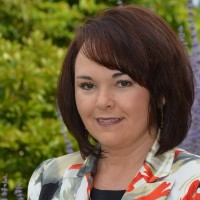 Traci Keith is a Mortgage Loan Officer at our Barron Office in Shepherdstown. She has been an associate with JSB for over 20 years and has been a member of our lending team since 2013.
Traci specializes in mortgage loans and is dedicated to helping individuals in the Shepherdstown area find the financing solution for their needs. She takes great pride in helping people accomplish their dream of home ownership. She advises anyone who is looking for a
mortgage loan
to speak with a loan officer and find out how much they would be qualified for. Once you know this, you can decide what is best for you after going over your finances and determining what will be a comfortable payment to make. She also cautions customers not to purchase something just because you feel pressured to do so!
Traci attended Shepherd University and is a lifelong resident of Martinsburg where she lives with her husband. Traci has two stepchildren and volunteers her time with the girls' ministry at her church each week.
Contact Traci
Want to connect with Traci? Contact her today to discuss your mortgage financing needs!