Put your money to work for you with our interest checking account. You'll enjoy
tiered interest rates
and no service charges or transaction fees for accounts that maintain an average daily balance of $1,000 or more. Plus, enroll in Paperless document delivery to have the statement processing fee waived. Is your money working as hard as you do? Interest Checking from JSB is the perfect choice if you want to grow your money while enjoying the convenience of a checking account.
Interest Checking Account Details
Minimum to open: $50.00
Monthly Service Charge: $7.50 if the average daily balance falls below $1,000.

Transaction Fees: $0.20 for every debit transaction if average daily balance falls below $1,000.00
Earns Interest: Tiered interest rates depending on balance level
$0 - $24,999.99
$25,000.00 and above
Statement Processing Fee: $3.00 per statement cycle, waived with Paperless enrollment

Rates

Complimentary Services
This one's on us! Services that are available to you at no charge, courtesy of JSB.
Person-to-Person Transfers

Notary Services

Quicken® and QuickBooks® Integration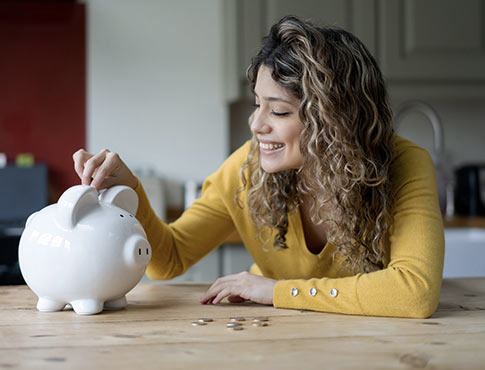 Saving Accounts.
With any savings account, the best time to start saving is always now! Get started with a savings account and start planning your future today.